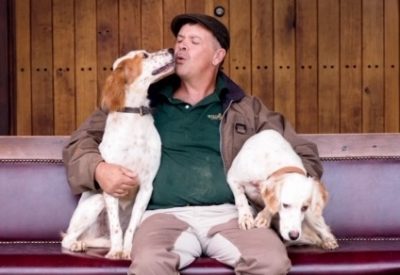 Tracey Lieske has been guiding, hunting, and training dogs for 30 years. Take advantage of his wisdom and hard-earned advice. From finding ruffed grouse to letting birds "train" dogs, he's got insights you won't find anywhere else.
Minimalist approaches to gear, command vocabulary, and creative ways to use the e-collar are all part of our discussion. What's important to ensure a sporting shot in the woods, scouting tips, and permission to get another dog are all covered in this wide-ranging discussion.
"Handle It" answers a listener question on an average dog's mileage, and our public access segment is an argument for spending money locally.
.. and it's all brought to you by:
Sage & Braker Mercantile, Electronic Shooters Protection,  Dr. Tim's performance dog food; UplandNationDeals.com, Happy Jack, FindBirdHuntingSpots.com and Gunner.