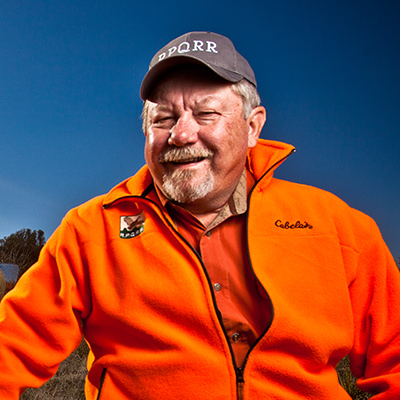 Dale Rollins, Ph.D. has spent his entire adult life pursuing quail ... 55 years of hunting, study, dogs and research, much of that time accompanied by his "Betters," a unique cross of Brittany and English Setter he co-developed. He is the executive director of the Rolling Plains Quail Research Foundation, where he leads efforts to improve habitat and determine the limiting factors affecting bobwhite populations ... from disease to weather to predation.
Dale will share the Foundation's data, offer tips and suggestions on quail behavior and how to improve your hunting for them as a result. From a bob's daily schedule, to hunting strategy and tactics, he's got thousands of coveys of experience. He'll talk dog training and how to work most effectively with bird dogs in the field, and explain why he loves his "Better" dogs. Bonus: Dr. Rollins also has extensive experience with blue quail and we'll talk about how to hunt those elusive critters too. Learn more about the Foundation's efforts, and tap into their vast resources, here.
In the "Handle It" segment, I talk about how to stick birds once pointed, and "This Land is Your Land" touches on a western Kansas community with something for everyone, including your spouse!
It's all brought to you by these sponsors:
Cabela's, Sage & Braker Mercantile, Electronic Shooters Protection, Dogtra, Dr. Tim's performance dog food; Happy Jack, FindBirdHuntingSpots.com and Gunner.
Take advantage of great deals from many of our sponsors: 10% off and free shipping on most purchases over $200 at Dogtra with the code SLUN10 (plus sale prices on many collar-transmitter bundles); win a Pointer shotgun at FindBirdHuntingSpots.com; 30% off your first order from Dr. Tim's performance dog food with the code UPLANDNATION; and free shipping for your Gunner kennel.