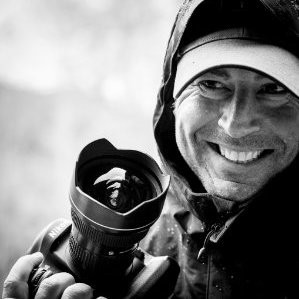 Renowned hunting and fishing photographer Brian Grossenbacher joins me this week, sharing insider tips and secrets from shooting sporting photography around the world. Hair-raising stories from the jungle, inspiring dogs, and beautiful places are the stuff of his life and this podcast.
If you're looking for one tip to make better images on your next hunt, Brian has a bunch. He also shares his secret for world-class dog photos - heck, even I can do some of them! From lighting to composition to staying safe when you're armed with a camera and everyone else has shotguns, this podcast is full of ideas and suggestions that will make your hunts memorable long into the future - because of the great pictures you took!
If you're looking for an alternative to the "tailgate body pile," Brian has some ideas. Plus, I'll direct you to the best public mountain quail hunting in the west, and explain why taking care of your dog's pads is critical - and how to do it.
It's all brought to you by these sponsors:
Cabela's, Sage & Braker Mercantile, Electronic Shooters Protection, Dogtra, Dr. Tim's performance dog food; Happy Jack, FindBirdHuntingSpots.com and Gunner Kennels.
Take advantage of great deals from many of our sponsors: 10% off and free shipping on most purchases over $200 at Dogtra with the code SLUN10 (plus sale prices on many collar-transmitter bundles); win a Pointer shotgun at FindBirdHuntingSpots.com; 30% off your first order from Dr. Tim's with the code UPLANDNATION; and free shipping for your Gunner Kennel.