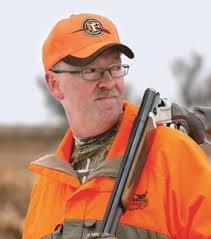 If you hunt "walk-in" land, you're likely hunting CRP ground. On this upland bird hunting podcast, I interview an expert in the subject, one of Pheasants Forever & Quail Forever's longest tenured staff members, Dave Nomsen. Dave is the recipient of the George Bird Grinnell Memorial Award for Distinguished Service to Natural Resource Conservation, a former university professor, and a prime mover on PF/QF's conservation initiatives.
Nomsen is now Pheasants Forever's director in South Dakota following more than two decades as the organization's vice president of government affairs.
Dave takes us to school on the Conservation Reserve Program (CRP) and related policy matters with acronyms like CREP, VPA-HIP and others. These federally-funded programs are paid by your tax dollars, and in many ways benefit upland hunters: new habitat, directly. Access to private ground, indirectly. CRP acres grow game birds, songbirds, pollinators, big game, and conserve soil and clean water.
Among the many questions Dave answers: Why should we taxpayers fund CRP when farmers and ranchers get the paychecks? How much are we paying, and why? How can game birds take advantage of the habitat we help fund?
Dave will bring us up to speed on the program's status today – in the midst of a re-enrollment period. He'll make it relevant to upland bird hunters, what we can do now to positively affect that re-enrollment and policy in general. If you've wondered why CRP ground can be hayed or burned, plowed or disked, he'll explain.
CRP is a gigantic federal spending program ($2 billion) and a massive game bird factory. Is it worth the investment? You decide after this primer on the biggest conservation program that taxpayers fund.
Plus discounts on gear, a chance to win a shotgun, a public access tip (Scott's second-favorite state for wild birds), and advice for puppy owners from your friends and Upland Nation listeners. Everything you want, nothing you don't want.