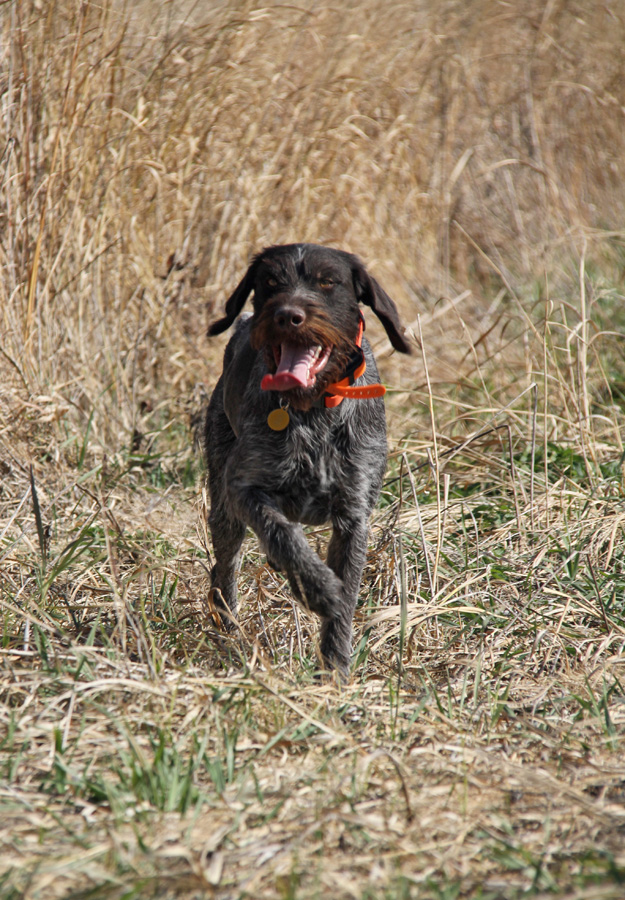 What's your fave? Callers and Facebook commenters extol the virtues of their favorite hunting dog style. From pointing-and flushing - Labs to staunch shorthairs, you love your dogs and we'll find out why. We celebrate our relationship with our hunting dogs every podcast, but this podcast is particularly close to the heart for all of us.
Is it the mystery and magic of a quivering point? The rollicking excitement of a hard-charging field-bred cocker? Or both, paired, working as a team?
Ebullience, hunting range, personality … are females more "biddable" that males? Is the energy level different from breed to breed or flusher to pointer? Training tips from a Canadian pro and her take on the "debate." And how you should "never give a dog a chance to fail."
Plus: Why you should keep your young dog from jumping up or down … the effects on "growth plates."
You also get dog training tips, another publicly-accessible place to hunt, gear discounts and a chance to win a Pointer shotgun. And it's all brought to you by these sponsors - check out their deals:
Cabela's, Sage & Braker Mercantile, Electronic Shooters Protection, Dogtra, Dr. Tim's performance dog food; FindBirdHuntingSpots.com and Gunner Kennels.
Take advantage of great deals from many of our sponsors: 10% off and free shipping on any purchase over $200 at Dogtra with the code SLUN10 (plus sale prices on many collar-transmitter bundles); win a Pointer shotgun at FindBirdHuntingSpots.com; 30% off your first order from Dr. Tim's with the code UPLANDNATION; and financing on your Gunner Kennel.