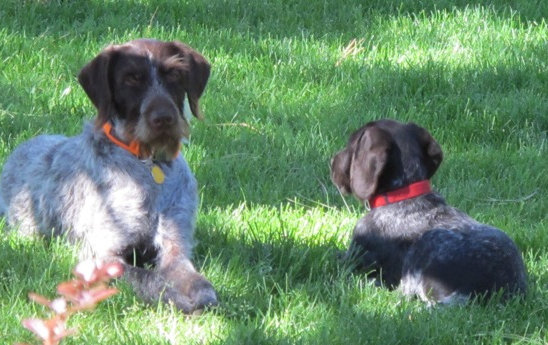 You'll be surprised at the attributes callers cite when they tell me what they love about their dogs. From heart and drive to that special bond between human and animal, I'll bet you can relate.
Intensity? Sure. But many callers say their dog keeps them young, fit, and in stitches sometimes! Facebook messages are just as creative: mischief and comic relief, to loyalty and single-mindedness in the field. Does your dog have an on-off switch too?
Some of your friends might be on this week. Check the list: Marc Reeves, James Fritz, Matt Templeton, Ken Welsh, Jeremy Slate Smith, Mike Siebert, Linda Seick, Jim Brehm, Lance Larson, Ludell Heaton, Mark Kimbrough, Joe Omundson, Ken Welsh, Bobby Westbrook, Michael Deegan, Bob Clayton, Seth Rauch and Steve Maus all weigh in on their dogs and why they love them.
You'll also get exclusive tips on public-access, advice on pups and old dogs, breed info from insiders, a hunting dog care tip (save some money), discounts on gear, and the chance to win a shotgun.
It's all brought to you by Cabela's, Sage & Braker Mercantile, Electronic Shooters Protection, Dogtra, Dr. Tim's performance dog food; FindBirdHuntingSpots.com and Gunner Kennels.
Take advantage of great deals from many of our sponsors: 10% off and free shipping on any purchase over $200 at Dogtra with the code SLUN10; wing a Pointer shotgun at FindBirdHuntingSpots.com; 30% off your first order from Dr. Tim's with the code UPLANDNATION; and financing on your Gunner Kennel.