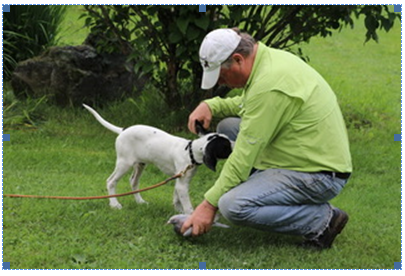 From a sneak preview of his new book, to insights into grouse woods, woodcock, and adjusting a dog's range … all are covered in this in-depth interview with Craig Doherty. Magazine columnist, former publisher of Field Trial magazine, dog trainer, hunting guide, he does it all.
Craig offers training tips on everything from using pigeons the right way, to shooting in the thick stuff. His new book, "Building a Grouse Dog, from Puppy to Polished Performer," should be on every grouse hunter's bookshelf. It makes the case for a virtually-separate type of hunting dog, born-and-bred for the grouse woods.
Craig's field and trial experience is invaluable to any hunting dog owner, whether you're aiming for Ames, or just want a dog that produces birds in the woods. Not a grouse hunter? That's okay, because Craig's observations are cogent for any dog in any cover on any bird.
Plus, a trivia question and a prize, directions to a new accessible hunting spot down south, and great offers from sponsors that will get you something free or save you some dough!