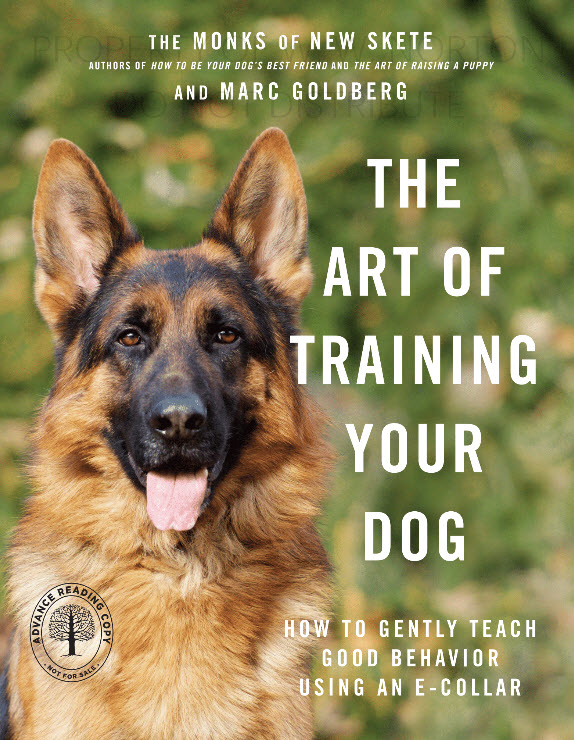 The Monks of New Skete revolutionized dog training with their million-selling books The Art of Raising a Puppy, How to Be Your Dog's Best Friend, and Let Dogs Be Dogs. Their newest book is The Art of Training Your Dog: How to Gently Teach Good Behavior Using an E-Collar. Co-authored with Marc Goldberg, it may take hunting dog training to the next level. The insightful way the monks are using e-collars will change your thinking - for the better.
I have the first and only interview in the bird-dog world, with authors Brother Christopher and Marc Goldberg. The book debuted last week, and is now available wherever books are sold.
We'll also cover everything from how a dog thinks, week-by-week "lessons," why dogs do what they do, critical commands and what we should all do - and not do - when training.
There's a suggestion for walk-in public hunting in Central Kansas, too.
It's all brought to you by these sponsors:
Cabela's, Sage & Braker Mercantile, Electronic Shooters Protection, Dogtra, Dr. Tim's performance dog food; Happy Jack, FindBirdHuntingSpots.com and Gunner Kennels.
Take advantage of great deals from many of our sponsors: 10% off and free shipping on any purchase over $200 at Dogtra with the code SLUN10 (plus sale prices on many collar-transmitter bundles); win a Pointer shotgun at FindBirdHuntingSpots.com; 30% off your first order from Dr. Tim's with the code UPLANDNATION; and free shipping for your Gunner Kennel.