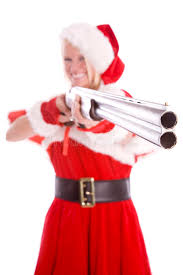 I'm outlining the things I use that would make great gifts no matter what you celebrate: Christmas, Hanukah, Festivus or the solstice. Any size budget, for hunters with two or four legs, every one of these would make a wonderful addition - under the tree or in a stocking that's been hung with care.
Naught or nice, the list includes everyone and has been checked twice - you're on it. Have your spouse listen too - just in case! And what you and your fellow hunters think are the most critical factors affecting our sport.
Plus, more practical gifts: a guerilla tactic for hard-hunted public ground, and advice for those who own hard keepers who won't eat after a hunt.
It's all brought to you by these sponsors:
Cabela's, Sage & Braker Mercantile, Electronic Shooters Protection, Dogtra, Dr. Tim's performance dog food; Happy Jack, FindBirdHuntingSpots.com and Gunner.
Take advantage of great deals from many of our sponsors: 10% off and free shipping on most purchases over $200 at Dogtra with the code SLUN10 (plus sale prices on many collar-transmitter bundles); win a Pointer shotgun at FindBirdHuntingSpots.com; 30% off your first order from Dr. Tim's performance dog food with the code UPLANDNATION; and free shipping for your Gunner kennel.