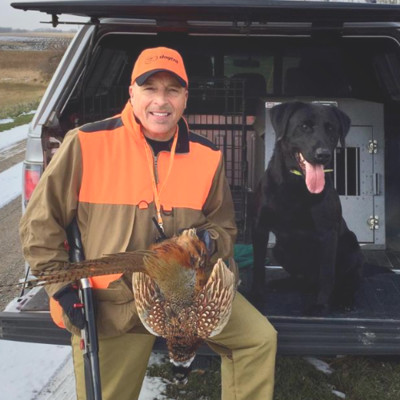 Pete Fischer of Dogtra is our guest, with an innovative solution to a common problem ... we get a first look. Plus, the right and wrong way to use e-collars, from battery charging to timing, fitting to the right power setting. Also, a few ways to use those "other" capabilities on the transmitter and receiver.
Pete talks dog training's common problems for young and experienced dogs - and humans, essential commands, our biggest training mistakes, and why testing programs are of value to anyone with a dog.
Our public-access feature explores a North Dakota sharptail hunting spot.
All brought to you by these sponsors:
Cabela's, Sage & Braker Mercantile, Electronic Shooters Protection, Dogtra, Dr. Tim's performance dog food; FindBirdHuntingSpots.com and Gunner Kennels.
Take advantage of great deals from many of our sponsors: 10% off and free shipping on any purchase over $200 at Dogtra with the code SLUN10 (plus sale prices on many collar-transmitter bundles); win a Pointer shotgun at FindBirdHuntingSpots.com; 30% off your first order from Dr. Tim's with the code UPLANDNATION; and financing on your Gunner Kennel.