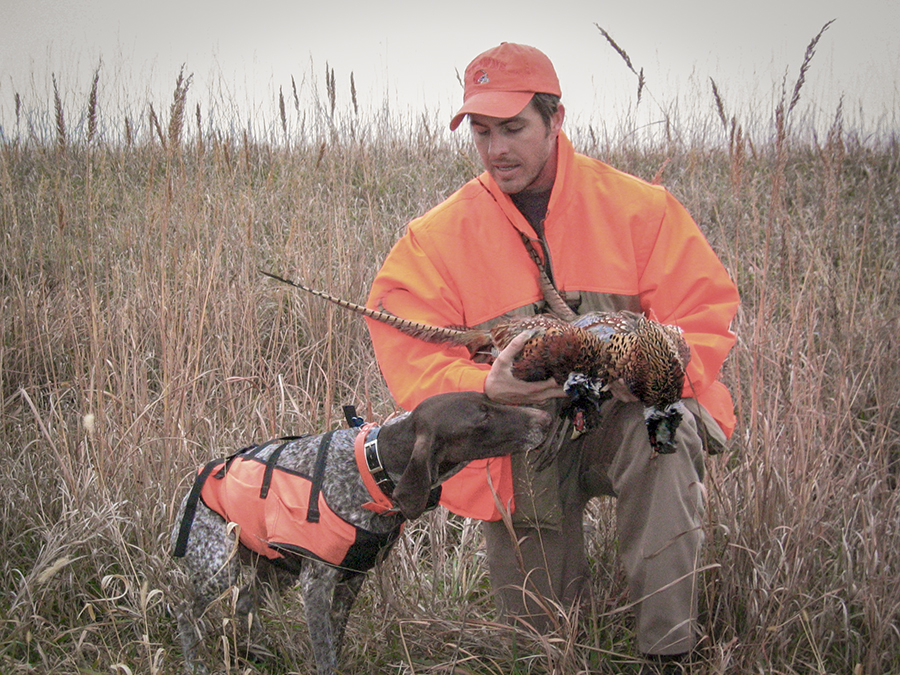 Brian Koch is the founder of UltimateUpland.com, a website dedicated to upland hunting and even some philosophical matters related to dogs, birds, hunters, and conservation. He'll share his thoughts on a variety of topics, some of which need sayin' even if they're not quite PC. WARNING: If you're an REI member, bird watcher or fan of birdie body piles, prepare to be butt-hurt.
Plus, a short primer on snowcock hunting, some fitness advice, and as always, a public-access "catalog" of lesser-know spots, advice on dog training and simulating game bird behavior with your pigeons, and of course, a chance to win a Pointer shotgun.
All brought to you by these sponsors:
Cabela's, Sage & Braker Mercantile, Electronic Shooters Protection, Dogtra, Dr. Tim's performance dog food; FindBirdHuntingSpots.com and Gunner Kennels.
Take advantage of great deals from many of our sponsors: 10% off and free shipping on any purchase over $200 at Dogtra with the code SLUN10 (plus sale prices on many collar-transmitter bundles); win a Pointer shotgun at FindBirdHuntingSpots.com; 30% off your first order from Dr. Tim's with the code UPLANDNATION; and free shipping on your Gunner Kennel.