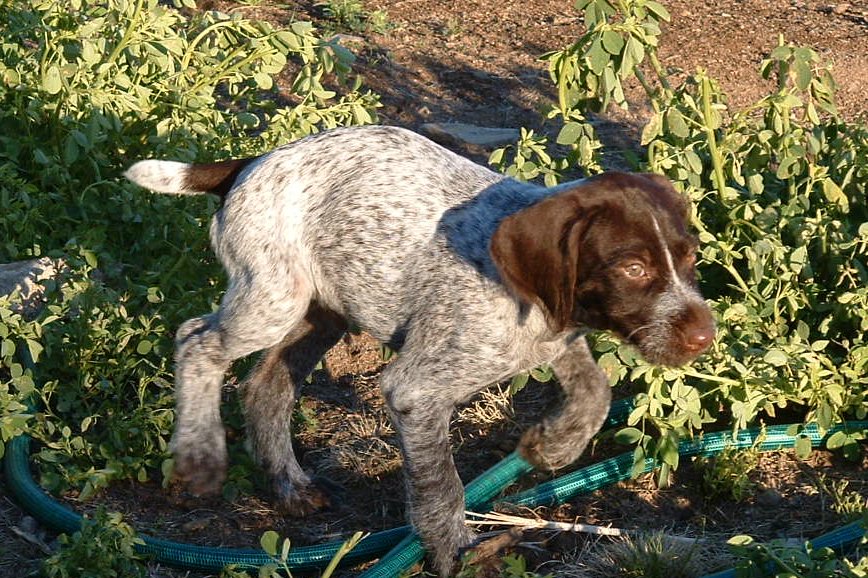 Your calls on the joys, trials and tribulations of a new hunting partner ... from feeding and training, to care and of course PUPPY BREATH.
I'll talk with first-time puppy owners, seasoned veterans, pro breeders, and get some positive, upbeat stories from owners of cuddly, cute Weimaraners, Setters, spaniels, shorthairs and even a Lab cross!
Plus advice on jump-starting your dog-training regimen, planning your public-land, DIY hunt, and of course, a chance to win a Pointer shotgun.
All brought to you by these sponsors:
Cabela's, Sage & Braker Mercantile, Electronic Shooters Protection, Dogtra, Dr. Tim's performance dog food; FindBirdHuntingSpots.com and Gunner Kennels.
Take advantage of great deals from many of our sponsors: 10% off and free shipping on any purchase over $200 at Dogtra with the code SLUN10 (plus sale prices on many collar-transmitter bundles); win a Pointer shotgun at FindBirdHuntingSpots.com; 30% off your first order from Dr. Tim's with the code UPLANDNATION; and free shipping on your Gunner Kennel.