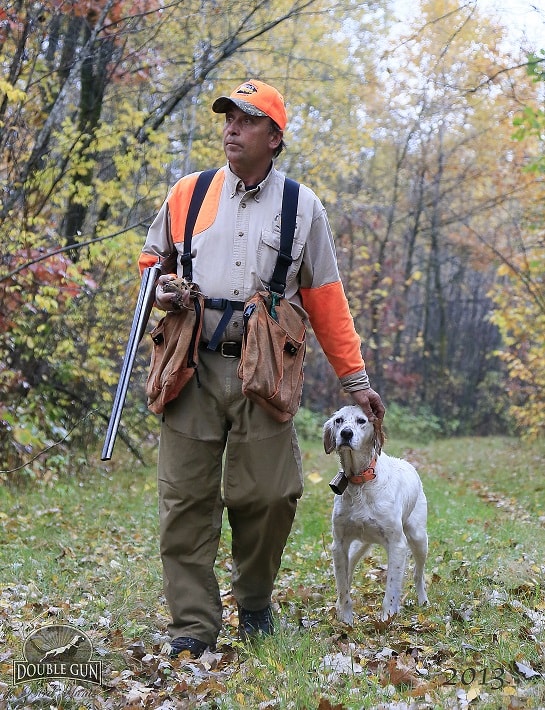 Steve "Grouseman" Grossman offers 40 years of hitting it hard ... ringnecks, prairie grouse, ruffies, dog training, and even some advice on being a good client of a pro guide. Orvis-endorsed wingshooting outfitter and proprietor of The Grouse Lodge and Wild Prairie Lodge, he logs hundreds of hunting miles in the woods and grasslands every year.
If you don't learn something today, you need to turn up the volume!
We'll cover critical habitat and strategies to find birds in each, birds' evasive behaviors, how to work better with your own or a guide's dog, shooting tips and tricks.
Even guide tipping protocol is covered in this extensive interview that also includes ensuring peak performance with care and feeding hard-working dogs, how to introduce a collar bell to your dog, faux pas we commit on a guided hunt, and how to hit grouse in the thick stuff.
Scott and Steve collaborate on aspects of a "tailgate exam" for your dog, Scott shares a walk-in destination in Montana, and we look at photos of your favorite hunting spots.
It's all brought to you by these sponsors:
Cabela's, Sage & Braker Mercantile, Electronic Shooters Protection, Dogtra, Dr. Tim's performance dog food; Happy Jack, FindBirdHuntingSpots.com and Gunner Kennels.
Take advantage of great deals from many of our sponsors: 10% off and free shipping on any purchase over $200 at Dogtra with the code SLUN10 (plus sale prices on many collar-transmitter bundles); win a Pointer shotgun at FindBirdHuntingSpots.com; 30% off your first order from Dr. Tim's with the code UPLANDNATION; and free shipping for your Gunner Kennel.