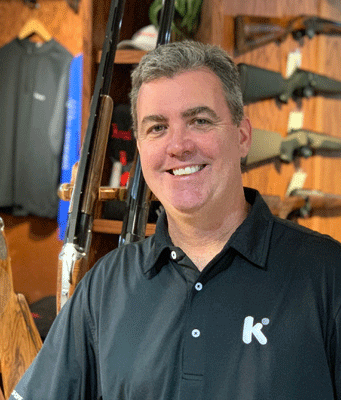 Shooting advice from a champion, and how to buy a new or used shotgun ... just some of the topics we'll hit on when I interview John Fournier, g.m. at Pacific Sporting Arms.
John talks high-end and low-end guns, shopping tips, red flags, shopping protocols and what differentiates good from bad shotguns. We'll also cover the care and feeding of our hunting guns, why grease is better than oil (sometimes), cleaning misconceptions, common problems and how to avoid them.
The "Handle It" dog-care segment focuses on strategic feeding; "This Land is Your Land" offers road trip advice and routines so everyone arrives rested and ready to hunt.
It's all brought to you by these sponsors:
Cabela's, Sage & Braker Mercantile, Electronic Shooters Protection, Dogtra, Dr. Tim's performance dog food; Happy Jack, FindBirdHuntingSpots.com and Gunner.
Take advantage of great deals from many of our sponsors: 10% off and free shipping on most purchases over $200 at Dogtra with the code SLUN10 (plus sale prices on many collar-transmitter bundles); win a Pointer shotgun at FindBirdHuntingSpots.com; 30% off your first order from Dr. Tim's with the code UPLANDNATION; and free shipping for your Gunner kennel.