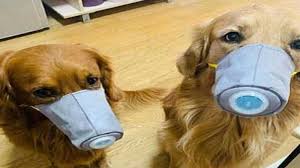 While everything is changing on an hourly basis, here are some things to know, now.
What should we do? Avoid? How do we protect ourselves from a virus that may have come from a Chinese live-animal market?
Is my dog food safe? Can my dog infect my family? Vice-versa?
What about my field trial - cancelled? Conventions and sportsmen's shows?
How do we protect our dogs? Are there risks in using training birds?
What about gear? Should we be worried about our new Italian shotgun now on order? What about components sourced overseas?
I've done some digging and have up-to-the-hour information from industry insiders, public health experts, and others ... in hopes of bringing a bit of sanity to a crazy issue. Hope it helps!