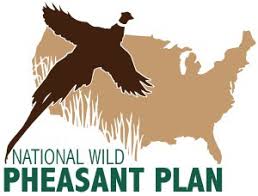 The National Wild Pheasant Conservation Plan has existed since 2016 ... administered by Pheasants Forever and coordinator Scott Taylor, Ph.D. So, how's it working? Scott reports on the current status of the plan, wins and losses, challenges to its implementation, and what's in store for the future of this mega-project.
But Scott also knows pheasants inside and out, and offers advice and suggestions on bird behavior, good and lesser-known habitat types we should explore, how to hunt hard-pressured ground, tactics and strategies to help you become a better hunter.
There's also a public-access tip for late season, and hard-won advice on what you train your dog for and why.
It's all brought to you by these sponsors:
Cabela's, Sage & Braker Mercantile, Electronic Shooters Protection, Dogtra, Dr. Tim's performance dog food; Happy Jack, FindBirdHuntingSpots.com and Gunner Kennels.
Take advantage of great deals from many of our sponsors: 10% off and free shipping on any purchase over $200 at Dogtra with the code SLUN10 (plus sale prices on many collar-transmitter bundles); win a Pointer shotgun at FindBirdHuntingSpots.com; 30% off your first order from Dr. Tim's with the code UPLANDNATION; and free shipping for your Gunner Kennel.