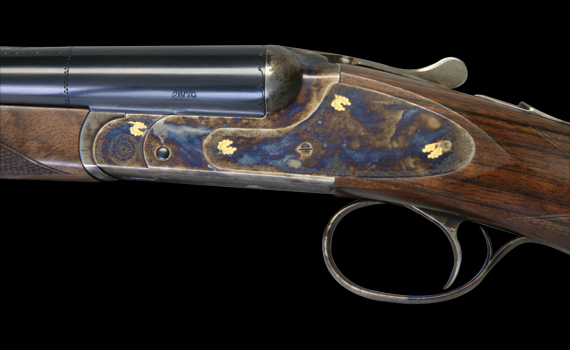 Callers share their love of shotguns ... and take us to school on the fine points. No rivalry is more rampant than this one, unless you talk pointers vs. flushers! If you're partial to a double gun, you may change your mind (I doubt it!). But you will understand the passion each aficionado has for their style.
Not only will you learn why you love your gun(s) and your friends love theirs, you'll get helpful tips on caring for your shotgun. Learn about chokes, cast-off, gun fit, and all the intangible stuff that makes guns an extension of our psyche. From grandpa's heirloom Purdey, to the most efficient Italian semi-auto, you'll get an education on the why's and wherefore's of shotguns.
Some of the stories will remind you of your own ... fathers bestowing vintage guns on sons, first birds by daughters, great dogs and wonderful friends long-gone. Take out your (unloaded) gun and listen along with callers and Facebook messagers who shared their memories and advice on shooting, ammo choices, gun fit, and gun care.
Plus, gear discounts, a chance to win a Pointer shotgun, dog training advice and Scott's bucket-list public access destination for this fall.
The Upland Nation podcast is brought to you by @cabelas @sageandbraker @espamerica @drtims and @dogtra