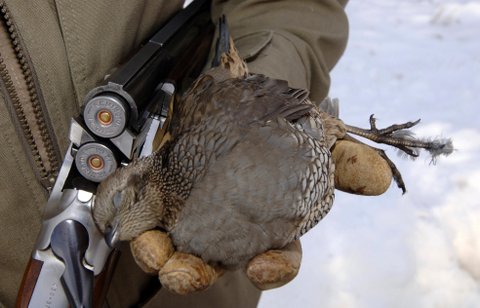 Inspired by a recent trip, I'd like to share some insights into these little magic-makers. Lore, legend, techniques and tactics, plus where to find them. Often a bonus bird when chasing chukars, they are often the salvation for footsore hunters an dogs on the third day of a long hunt, requiring less climbing and more opportunity.
Plus, some starting points to chase them throughout the west, and taking care of your dog's pads so he's ready to roll the next day.
It's all brought to you by these sponsors:
Cabela's, Sage & Braker Mercantile, Electronic Shooters Protection, Dogtra, Dr. Tim's performance dog food; Happy Jack, FindBirdHuntingSpots.com and Gunner Kennels.
Take advantage of great deals from many of our sponsors: 10% off and free shipping on most purchases over $200 at Dogtra with the code SLUN10 (plus sale prices on many collar-transmitter bundles); win a Pointer shotgun at FindBirdHuntingSpots.com; 30% off your first order from Dr. Tim's with the code UPLANDNATION; and free shipping for your Gunner Kennel.