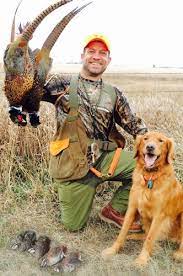 Why are bobwhite numbers so dismal? What can we do? What is Quail Forever doing? Why can't we simply plant more birds? Those are some of the questions I ask Southeast Regional Director of Quail Forever, Tim Caughran.
Tim has answers to all those, and many more, as we dive deep into quail behavior and biology, habitat, and why butterfly-hugger are critical partners. Tim offers up a tip on where to find wild bobwhites on public land, what kind of cover is your best bet, how to find hidden quail hangouts, and some hunting strategies.
Plus, advice on puppy shopping and intel gathering, and where to go in a pheasant state that doesn't have the initials SD.
... and it's all brought to you by:
Sage & Braker Mercantile, Dr. Tim's performance dog food; UplandNationDeals.com, Happy Jack, FindBirdHuntingSpots.com.