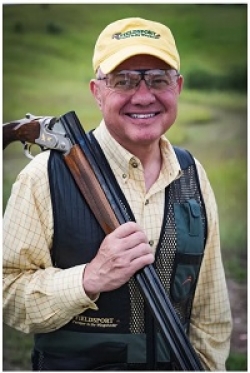 Knock the bead off your shotgun muzzle, and other shooting advice from a pro with 40 years' experience. Instructor, fitter, hunter Brian Bilinski of Fieldsport in Traverse City, Mich. takes us back to shooting school. Avid pursuer of upland birds, he's eminently qualified to suss out our foibles, failures and foulups, steering us toward hitting more birds.
We'll also learn how important it is to fit a shotgun, and why most people are ill-fitted to their current gun. Terms, why's and wherefores of the art of gunfitting are also on the docket. Critical moves for better shots in the field, common mistakes and how to cure them, tips on buying a used gun, why we are athletes and ought to admit it, and how important a "warm up" is and why. Is it worthwhile to pattern your gun?
I'll answer a listener question on why steady to wing-shot-fall is a good goal, and we'll learn about a new online tool for Wisconsin public land hunters.
.. and it's all brought to you by:
Sage & Braker Mercantile, Electronic Shooters Protection,  Dr. Tim's performance dog food; UplandNationDeals.com, Happy Jack, FindBirdHuntingSpots.com and Gunner.